Motivation
Labour research usually deals with the effects of a technology after this technology has been developed and introduced. This discrepancy between a new technology and labour research can currently also be observed in connection with developments under the collective term "artificial intelligence" (AI). However, due to the potential for improvement through AI for the work environment, a close interaction of AI development and labour research is necessary. Therefore, human-friendly approaches are needed to design AI applications in work systems. These approaches will only become practical-oriented through the close involvement of companies, from software development to application. The Frankfurt-Rhine-Main region has high-performance companies, both in the software industry and in manufacturing. Due to the close relationships between the software industry, manufacturing companies and research institutes, the Frankfurt-Rhine-Main region offers the best conditions for a regional competence center for labor research with a focus on AI.
Objectives
The Competence Center for Work and AI (KompAKI) will identify new potentials for human-centered AI application and its business models, develop new approaches for a user friendly and cooperative AI, and develop new methods to evaluate work in AI-supported work systems. The findings from the above topics will be applied and tested in pilot projects with companies. After the practical test, the findings will be prepared for transfer to other companies and to university teaching.
Approaches
KompAKI follows a three-part approach: All research and development take place in development projects (DP 1-6) and addresses the main topics mentioned above. All developments are validated in pilot projects (PP 1-5) and thus aligned with the requirements of regional companies. The pilot projects are located exactly at the interface of software development and manufacturing industry. All results of KompAKI will be transferred in suitable formats into the entrepreneurial practice and working world as well as into university teaching.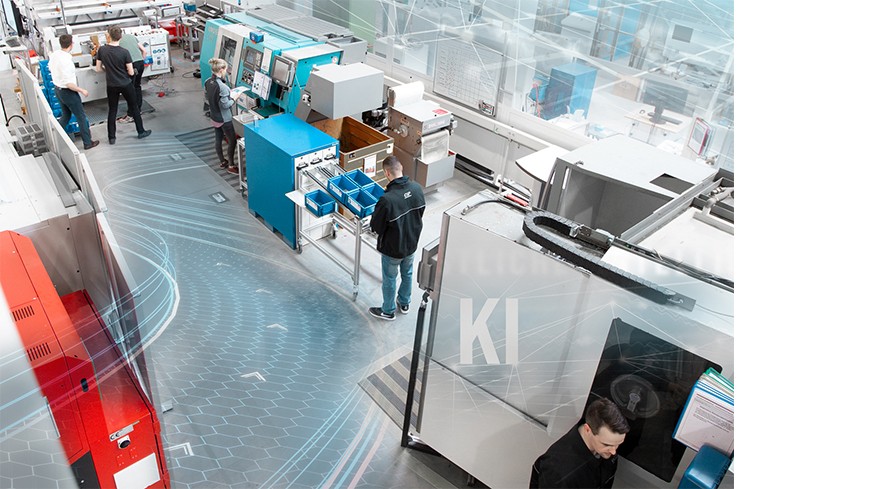 Acknowledgement
This project is funded by the German Federal Ministry of Education and Research (BMBF). We thank for the opportunity to work on this project.